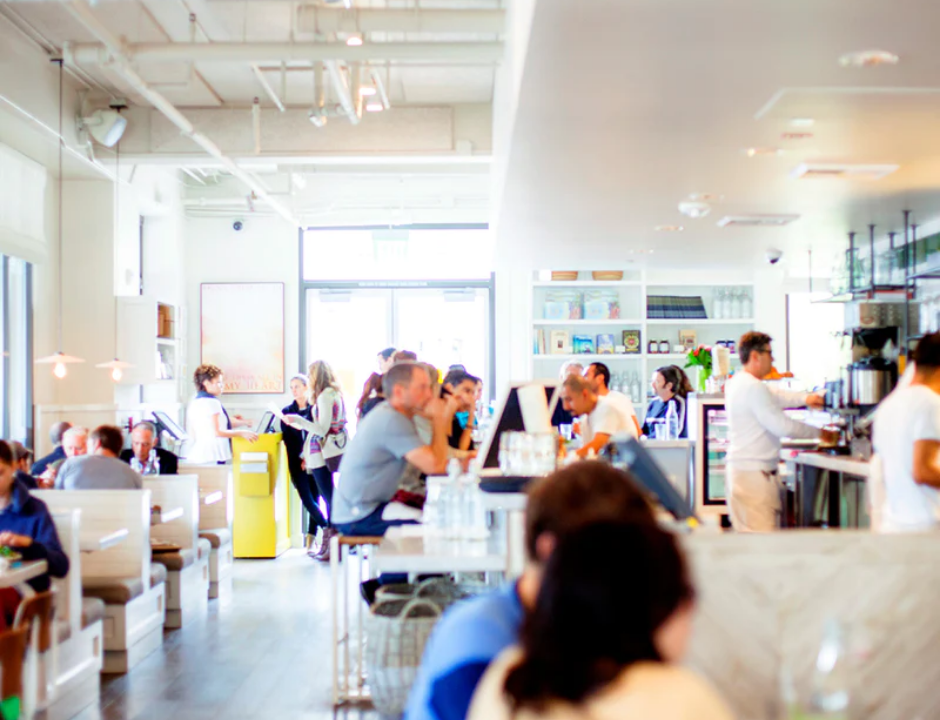 Even if you enjoy cooking, there may be days when you want to eat anything you want to in a restaurant. Take advantage of the fresh atmosphere when dining out. The same kitchen countertop and weekend window view are no longer acceptable. It's a total delight to pamper yourself on weekends with a nice brunch.
Brunch is much healthier than nighttime parties and horrible hangovers the next day. You're taking yourself out on a date so that you may take in the lovely locations and your favorite foods. After a tough week of work, you deserve to unwind. We're only highlighting a few advantages of dining out on vacations, and these perks can also be your claims.
1 – Weekends are for a little bit more sleep
We are not going to lie about how weekdays have tight regimens. Who doesn't want to sleep a little longer on Saturdays and Sundays? We don't want to leave the cozy bed in the morning if we don't have a rush for anything.
Your body needs to get pampered, so allow yourself to spend a little longer in bed as you stretch out.
We're not kidding when we say that a relaxing weekend may do wonders for your physiological, social, and mental health. Many individuals are unaware of the fact that slowing down is beneficial for both your mental and physical well-being. Slowing down may guarantee you more efficiency and insight. Consider this.
2 – Brunch can be more nutritious
Anyone can make a dish healthy by selecting the proper ingredients.
There is no question that breakfast is a key meal of the day. But skipping breakfast will only significantly impact your health. You are simply eating breakfast a bit later than usual.
Additionally, if you struggle to have a healthy, nutritious breakfast, brunch might help you get all the necessary vitamins. You'll consume a greater variety of nutritious foods.
Numerous protein and veggie dishes are typically available on brunch menus.
It is far healthier to have a more nutrient-dense
plant-based meal than meat, pancakes, and waffles.
3 – A chance to unwind and prepare for the next week
Individuals are unaware of the significant fatigue that might result from working eight hours daily for five days straight. Taking a break to unwind is quite essential. Yes, napping and being in bed will assist—but leaving your house, where you spend the largest portion of your time, might benefit you more.
Even if you live with your family, you can't give them enough time for these busy hours for a week. You become burnt out when you follow the same routine every day and don't prioritize your well-being. Maybe your boss complains to you daily about your unintentionally faulty work. You want to allow yourself to regenerate the body and mind. So, without hurting your wallet, take a break and order brunch online.
You may also take a break by dining at your favorite eatery, having brunch by yourself, and taking pleasure in your own company. Additionally, it will assist you in getting ready for the coming work week.
4 – Your debit card won't suffer
Many individuals detest the notion of dining out or dislike paying money for food they can prepare at home. But they fail to comprehend how very much they love dining out. If you enjoy eating out but dislike the thought of spending cash, you need to understand that you are working toward a better standard of living.
Even though providing for your family comes first, you should occasionally indulge yourself as you earned it.
You are responsible for treating yourself well since you earn your money by working. Your preferences, way of life, and goals are most important. You could save a significant amount of money by not dining out, but you will also lose out on many things.
Refreshments matter the most. If you are living a monotonous life, how on earth will you be able to serve your family with responsibilities? When you go out to enjoy the dishes you have always craved, you invest in your mental well-being. When we have a healthy practice of dining in a good restaurant, which releases a lot of pleasant hormones into our bodies, we become more conscious.
Final thoughts
Sundays should be reserved for spending time with loved ones if you spend most of your week at work, on a computer, or on the internet. There is no better option than going out to brunch with your friends and trying to catch up on non-work related lives. Allow yourself to take a chill pill since you work so hard. And we truly believe brunch with friends is preferable to supper since you can spend time together talking about everything without being distracted by loud music or alcohol.
Call Café Gratitude to have your brunch or other meals delivered to your doorstep!