Kashmir Tour Package: Everything to Know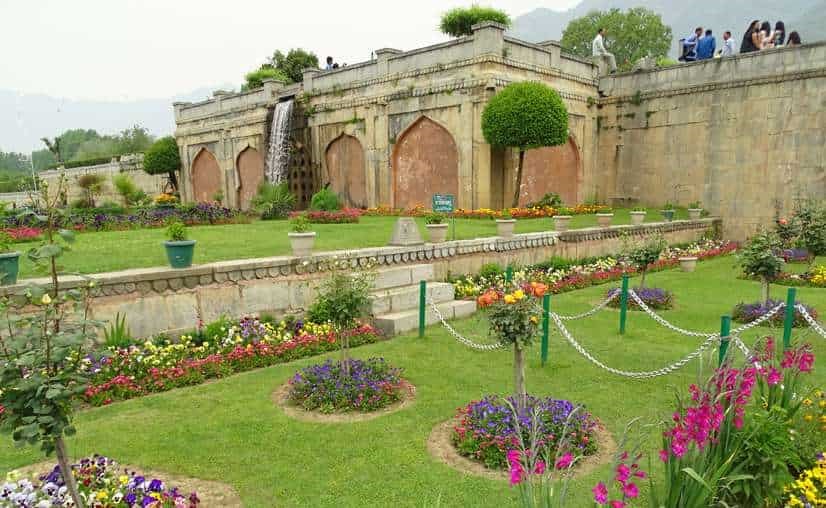 Overview
Traveling gives us a practical experience of the world. The teachings of the difficult passages, witnessing the different lifestyles and adjustment patterns are unforgettable. Nature is also a wonderful teacher and its beauty enhances the experience even more. This perfectly answers the quest of so many to go on a vacation with friends, family or even take a solo trip to refresh. With a more positive and fresh mind along with a different perspective, the break definitely turns fruitful.
Heaven on Earth:
India is a land of such beautiful places being masterpieces of scenic beauty. One such perfect place for all solo and even group trips is Kashmir. Fondly known as the 'Heaven on Earth' it embodies sparkling lakes, colorful markets, delicious cuisine, snow-capped mountains with a lot of adventure. It is totally a must-visit for all adventure and nature lovers, providing a perfect combo of both. With trekking and camping along with houseboat stays and shikara rides are a must-try here.
Once you decide to visit this heavenly abode, go on to search for a good package deal. There are a number of sites online that will provide you great package deals with full itinerary, stay and transport facilities. You can choose according to your budget and places you would like to visit.
Some general Information
When you search online, there are going to be a number of packages per day. Mostly it is a week or 6 days trip including Srinagar, Sonamarg, Gulmarg, Pahalgam. All this ends when you reach back to Srinagar to catch your flight or train. The tour will mostly cost you around INR 15,000 with a lot of benefits. These can include your stay in a comfortable and hygienic hotel with meals, transport facilities, sightseeing along with an experienced guide. Thus, if you are visiting for the first time, taking such a group tour is a great option.
Enthralling through the magnificence of overlooking Himalayas, majestic and powerful even in their view, the flora and fauna building the tranquility of the place, you will be mesmerized at every step. There is so much to experience and learn about the rural lifestyle; spending relaxing days on shikara rides, at Mughal gardens and even around the Lidder Lake. The panoramic views of the Gulmarg Gondola ride will leave you spell-bounded. There are other few recommended places and activities including the early morning Floating Vegetable Market, adventures of Aru Valley and trek of Pir Panjal, Betaab Valley movie shooting spot, Baba Reshi Muslim shrine along with others like river rafting and skiing in winters.
How to Reach:
Being a very famous tourist spot, the transportation and travel by air, rail and road is easy.
By Air:
Srinagar International Airport connects with major cities.
By Rail:
The great train connectivity is with the Jammu Tawi railway station, well-connected with Srinagar too.
By Road: A bus can be taken from cities like Delhi, Chandigarh, Jammu and others to reach Srinagar and start your trip.
Itinerary
The usual trip is 6 days and 5 nights. Accordingly the most famous and must-visit places are spread out within a planned itinerary.
Day 1
When you visit in a group tour, you need to reach and meet the representative. Then after the hotel check-in, some good meal and rest you can go out to explore. Local market places and even a shikara ride if you visit before late evening can be taken.
Day 2
Welcoming the beautiful sun through the high mountains, you can get out after breakfast to start the day. If you are good at fishing you can try it out at the Sindh River, catching the rarest fish, Gold Mahseer followed by snow adventures. The Thajiwas Glacier provides fun snow activities including sledging. After the most unique and fun experiences, you can get away with your tiredness at the hotel.
Day 3
Day three of the heavenly trip is filled with mountain adventures. The excursion to Gulmarg will leave you awe-struck with the scenic beauty, the secret of nature surprising you one-by-one. A famous attraction here is the Gondola cable car ride and the highest golf course in the world. The day will end by coming back to your hotel in Srinagar.
Day 4
The next day is all about pure crystal water and unmatched flora beauty of pine trees. This is an experience in our next destination, Pahalgam- ' Valley of Shepherds'. After taking a hotel here you can get on with adventure activities at the Aru Valley, visit Betaab Valley and spend a peaceful time by the Lidder River. The sown bridge and natural charm of Chandanwari will then attract you there. It is also famous for the well-known Amarnath Yatra.
Day 5
Now as the trip is on the verge of ending, welcome the sun and finish a hearty breakfast, Then go back to Srinagar, exploring the base some more. The Mughal gardens including Shalimar Bagh and Nishat Bagh are definite visits here. The holy places will include Shankaracharya Temple and Hazratbal shrine. The famous flavorful dishes should be your top priority then along with colorful shopping spheres at Lal Chowk. You can end your day with Shikara or Houseboat experience at the Dal Lake, wishing the night off.
Day 6
The last day calls for being grateful for a fulfilling trip, getting back to the desired location to catch back your flight or train. Here the memorable Kashmir tour will come to an end.