Five of the Best Trekking Spots in Mumbai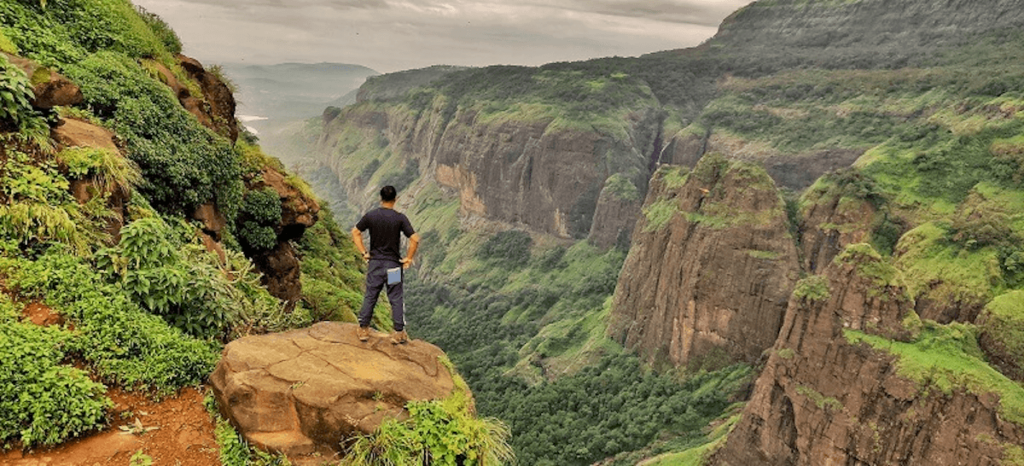 Introduction:
This article is dedicated to all those who live in Mumbai, or plan to visit there with a great deal of wanderlust. Traveling can bring out a lot of emotions. It's a mixture of adventure, thrill, exploration, and most importantly, ecstasy. In this article, I will discuss 5 of the best trekking spots for your next destination.
These are the top 5 trekking destinations.
Devkund Waterfall Trek
Lohagad Trek
Harishchandragad Fort Trek
Andharban Trek
1.Trek to the Devkund Waterfall
Bhira, Location
Duration – About a day
Difficulty – Medium
The combination of three waterfalls makes this the most beautiful waterfall in India. It is also known as the origin of Kundalika River. This entire trip takes approximately 3 hours and costs around INR 855. You can also enjoy some stunning sightseeing at the 'Bathing Pond of Gods', which makes it a great backdrop for your next social media posts. You should also visit the Tahmini Ghat and Bhira Dam while you are there. This one is not suitable for children under 12 years old. This expedition is offered by many travel agencies. The package generally includes a pick-up point at the agency, and from there transport to Bhira Village takes about 5 hours.
Common pick-up points are –
Kharghar – Hotel Three Star
Goregaon – Pathanwadi Oberoi Mall
Andheri – WEH Metro Station Bus Stop
Bandra – Kala Nagar WEH Bus Stop
2.Kalsubai Trek
Bari Gaon
Length: 7-8 km
Difficulty – Easier
Most people who visit this area make this the most well-known trek. This place is almost 1646m above sea level in Sahyadris and offers the greatest thrills you could imagine. After you have reached the top, you can visit the small temple built in the memory of Kalsubai. Other places include Harihar Gad (anjaneri), Kulgad, and many others.
This trek is made easier by the presence of steps, railings and ladders. This one is a must-see when you're visiting the area.
3.Lohagad Trek –
Location – Lohagad
Length – From Mumbai, it's nearly 94 km
Moderate to difficult
Lohagad Fort is well-known for its multipurpose and confusing route to the base village. The pathway is lined with picturesque views, lush green scenery and flora. Iron Fort is located on the side of Sahyadri Mountains. The main draw of this trek is the monsoon season. Although it looks its best during this season, be aware that it can be dangerous and slippery. This is an adventure-filled one-day trek that combines history and adventure.
4.Harishchandragad Fort Trek –
Location – Malshej Ghat region
Length: 20 km
Difficulty – Easier
This 2 day trek is located at 4665 feet above ground. It is worth the effort and the mental strain once you reach your final destination. You can access this beautiful place through seven routes, with the Khireshwar route the most popular among tourists. The route is a stunning one with breathtaking views that will amaze your eyes. You'll feel the adrenaline rushing through your body by the end this trek, I guarantee it. One-place trek includes rock rappelling, climbing and valley climbing.
5.Andharban Trek –
Pimpri, Maharashtra
Length: 13 km
Difficulty – Medium
This is an exciting trip through the dense Sundarban forest, crowned at 2160 feet. It comes at a very reasonable price of about INR 1500. You will see Kundalika Valley, Bhira Dam, and many other sights along the route. You can reach the pickup point via both public and private transportation. You can get there via Pune Railway Station or Pune Airport. This trek will take you from Pimpri Dam to Bhira Dam, and it will leave you with unforgettable memories that you'll cherish for a lifetime. Monsoon season is also the best time to visit this area. It will amaze you with its stunning beauty.
Now it's your turn. Book a package. This will be a great place to start your travel book.